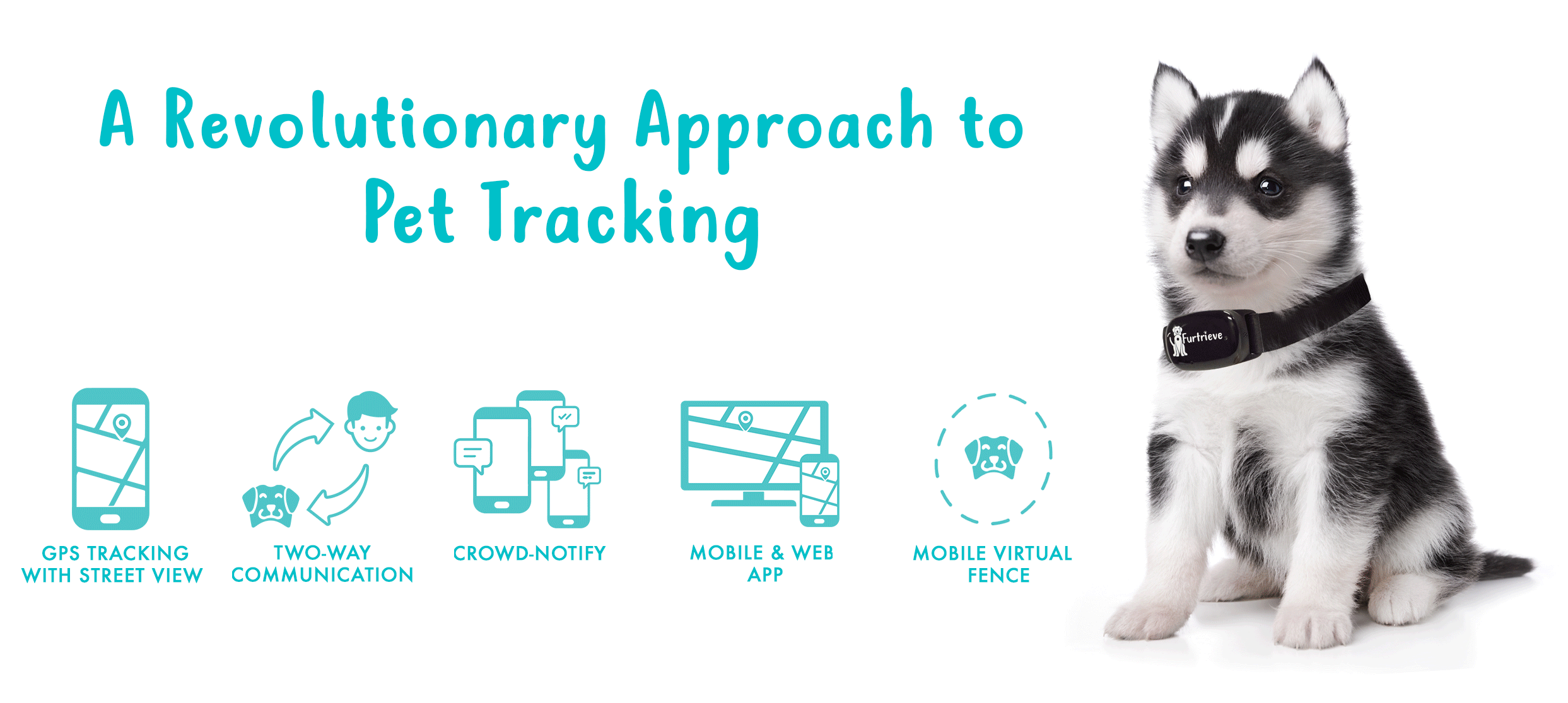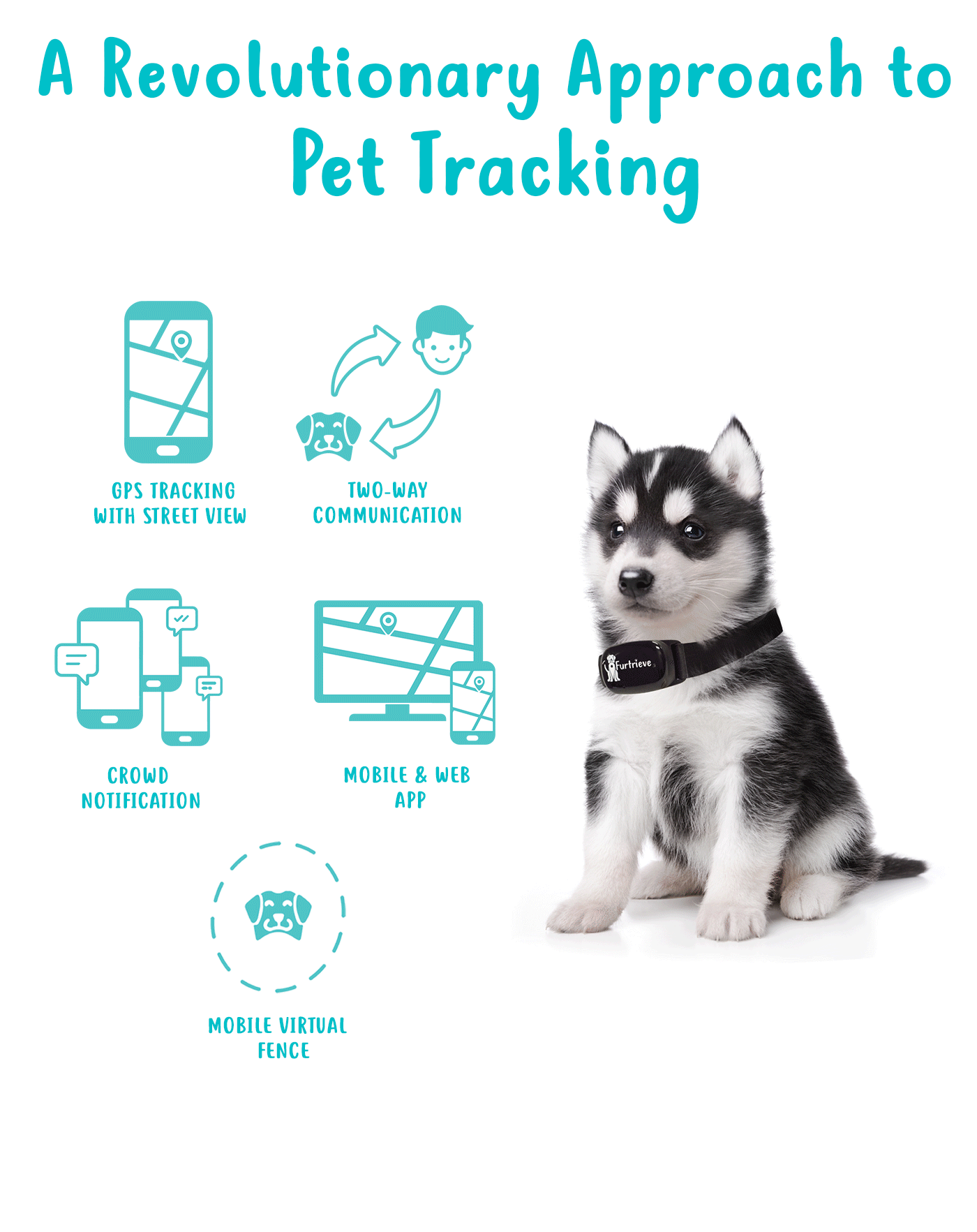 Track and communicate with your pet anywhere with a revolutionary approach to pet tracking
Furtrieve is a revolutionary approach in pet tracking.  Unlike the chip, we combine cellular pet tracking hardware, 2-way communication, and the ability to simply notify friends and family of a lost pet.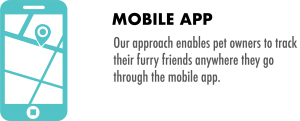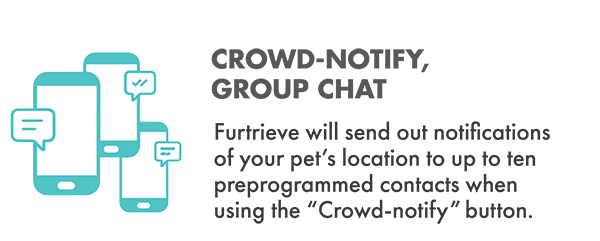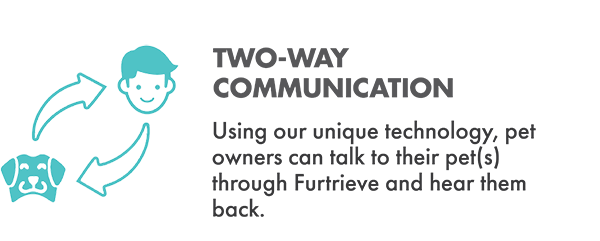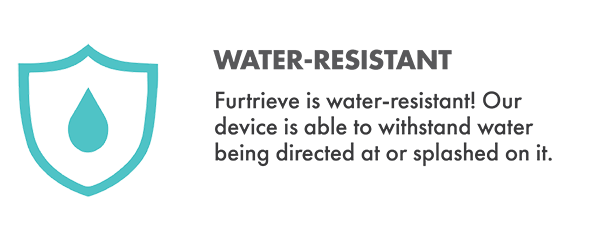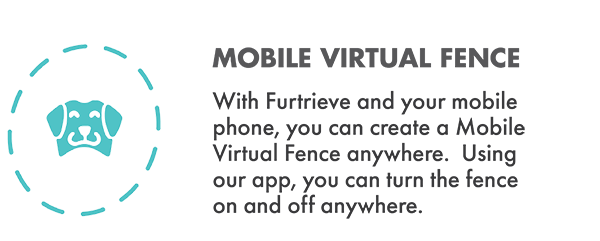 Why Furtrieve?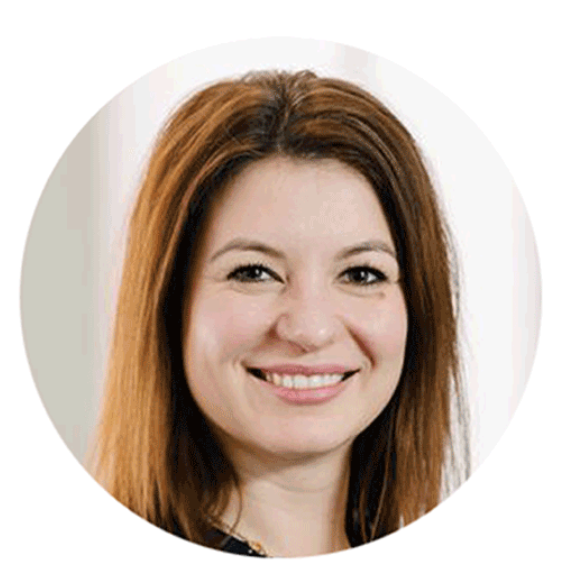 Furtrieve is simply awesome!!!
Britteny A.

It's kinda fun to see what my dog has been up to with the history button. Apparently he likes to run around in circles in the yard while I'm at work!
Greg T.

Setting up the virtual fence was literally so easy. I take my dog on hikes a lot and I've never lost track of her. Thanks Furtrieve!
Jim W.

I love all of Furtrieve's nifty features. I probably use the locate button the most, just to check in. Sometimes I'll call my pet just for fun lol.
John E.
I ordered Furtrieve with high expectations and haven't been let down. The crowd-notify feature is incredibly useful when looking for runaway pups!
Trent P.

Our dog ran off once (we found him thankfully!) but I wish we would have ordered Furtrieve sooner!
Jen G.
The Furtrieve Experience
We created Furtrieve to bring something unique to our customers. We looked at the pet tracking industry differently and realized that they're all based on a one-to-one relationship with pets and their owners. Furtrieve sought to create a different paradigm and came up with our Crowd-Notify technology. Having more people that can help recover your pet is the best way to increase your opportunity at recovery.  The Furtrieve team is also building a solution that integrates into social networking technology (future release).
We pride ourselves in the Furtrieve Experience and invite you to try it as well! Whether you're at work or away from home, Furtrieve allows you to connect with your pet wherever you are.